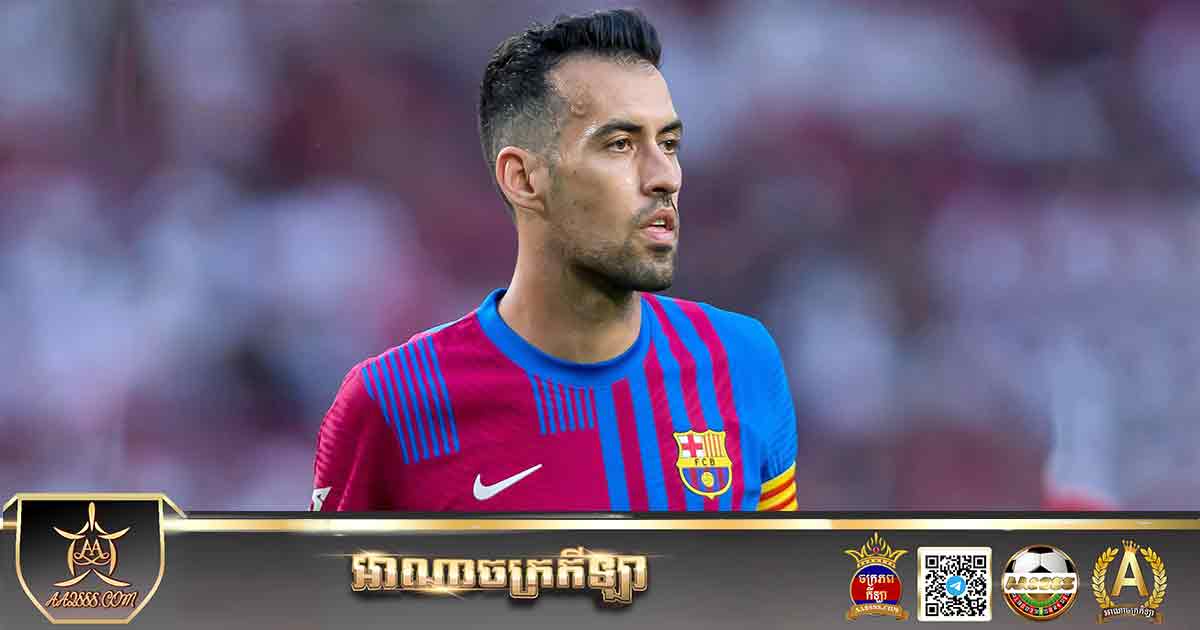 According to top journalist Fabrizio Romano, midfielder Sergio Busquets will decide whether to leave or stay with Barcelona in february the coming 2023 , Busquets' remarks today came after several media outlets reported that they had agreed to visit to Inter Miami in the United States by 2023 already.
The Barcelona captain also denied the rumors, saying: No, I have not decided yet. There are many things related to that, but I want to emphasize that I have not signed a contract with any club yet. I will decide in February for now is not yet.
Sponsored by ៖ #AA2888
Telegram ៖ https://bit.ly/3u2Jkwm
A.A.2.8.8.8 the best entertainment website with highly confidential, privacy and safety.
Contact Customer Service for 24h/7
•Cellcard: 061782888
•Metfone: 068782888
•Smart: 069782888
Source: BBC Sport